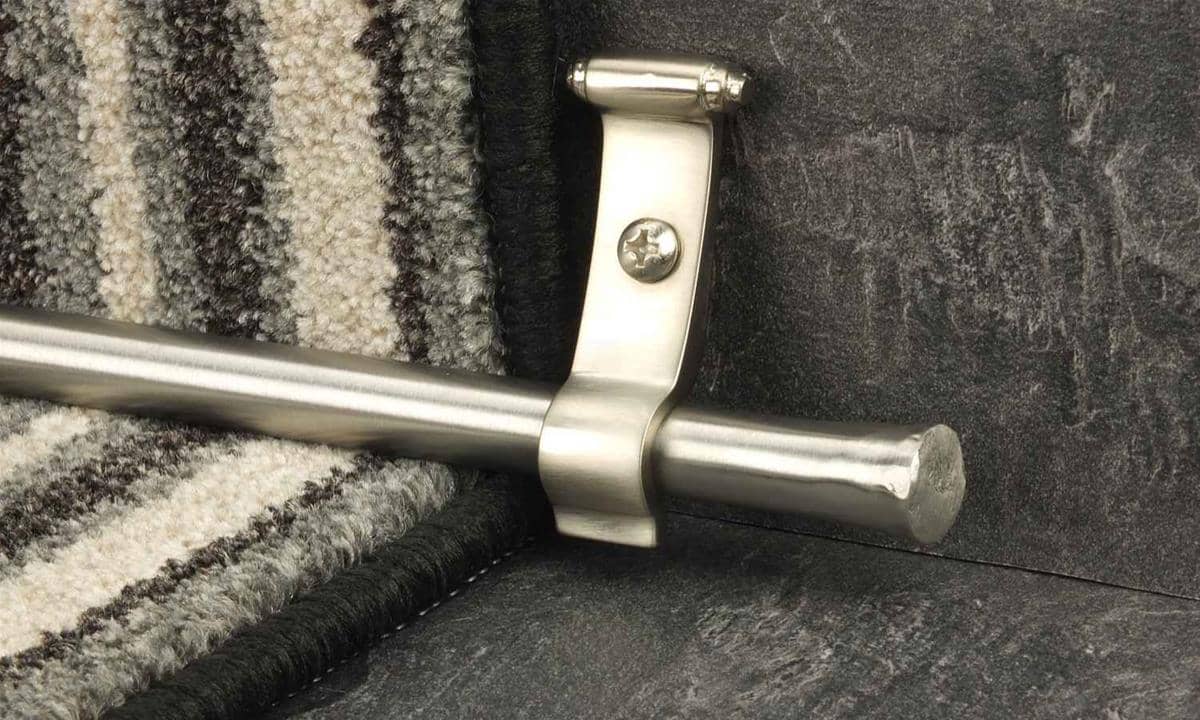 Blacksmith Steel Stair Rod with Flat end
Blacksmith range of wrought iron stair rods have been designed by award winning Northumbrian Blacksmith Rodney Brittain.
Using traditional hot metalwork techniques, the stair rods are hand forged to created a simplicity of design that make them equally suited to everything from rustic period properties to modern town houses.
The rods are made from ½" (12mm) solid steel, individually beaten into shape and then given a protective coating to prevent rust.
Ideal for runners
---
Specifications
Suitable for 65cm wide stair runner, contact me if different length is required.
Rod is 75cm long.
Delivery 10-15 working days
Samples not available
Please check stock prior to ordering