Quarter Landing Carpeting Options
16 November 2023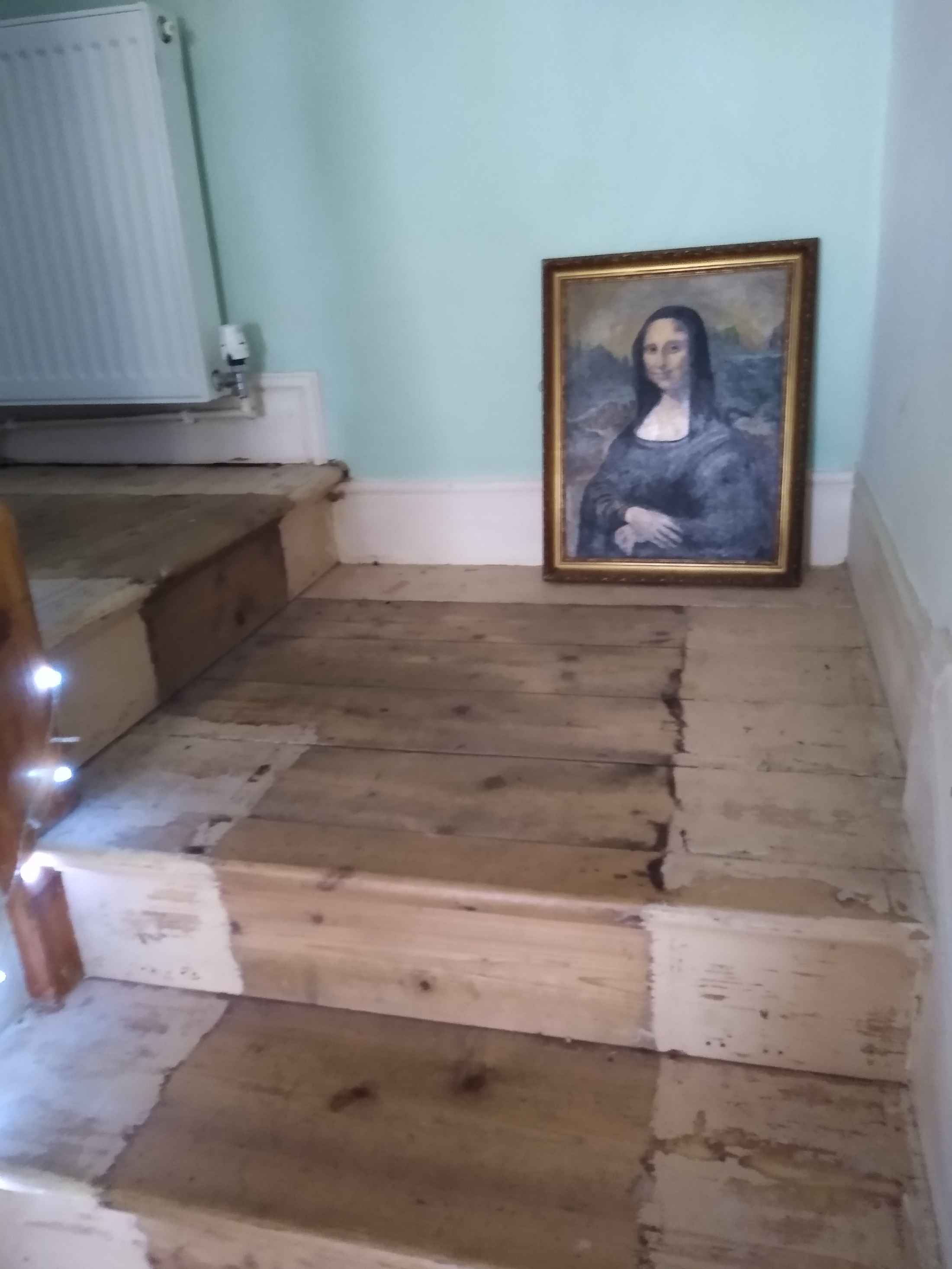 When carpeting a quarter landing there are two different options.
Wall to wall carpet or a stair runner.
Wall-to-Wall Carpeting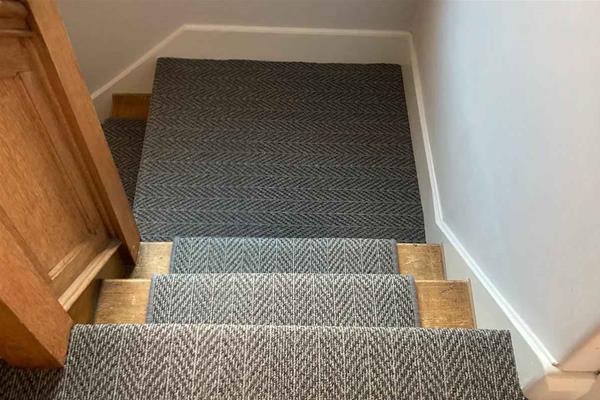 This is the most traditional and popular option for covering a quarter landing.
Wall-to-wall carpeting provides complete coverage.

Stair Runner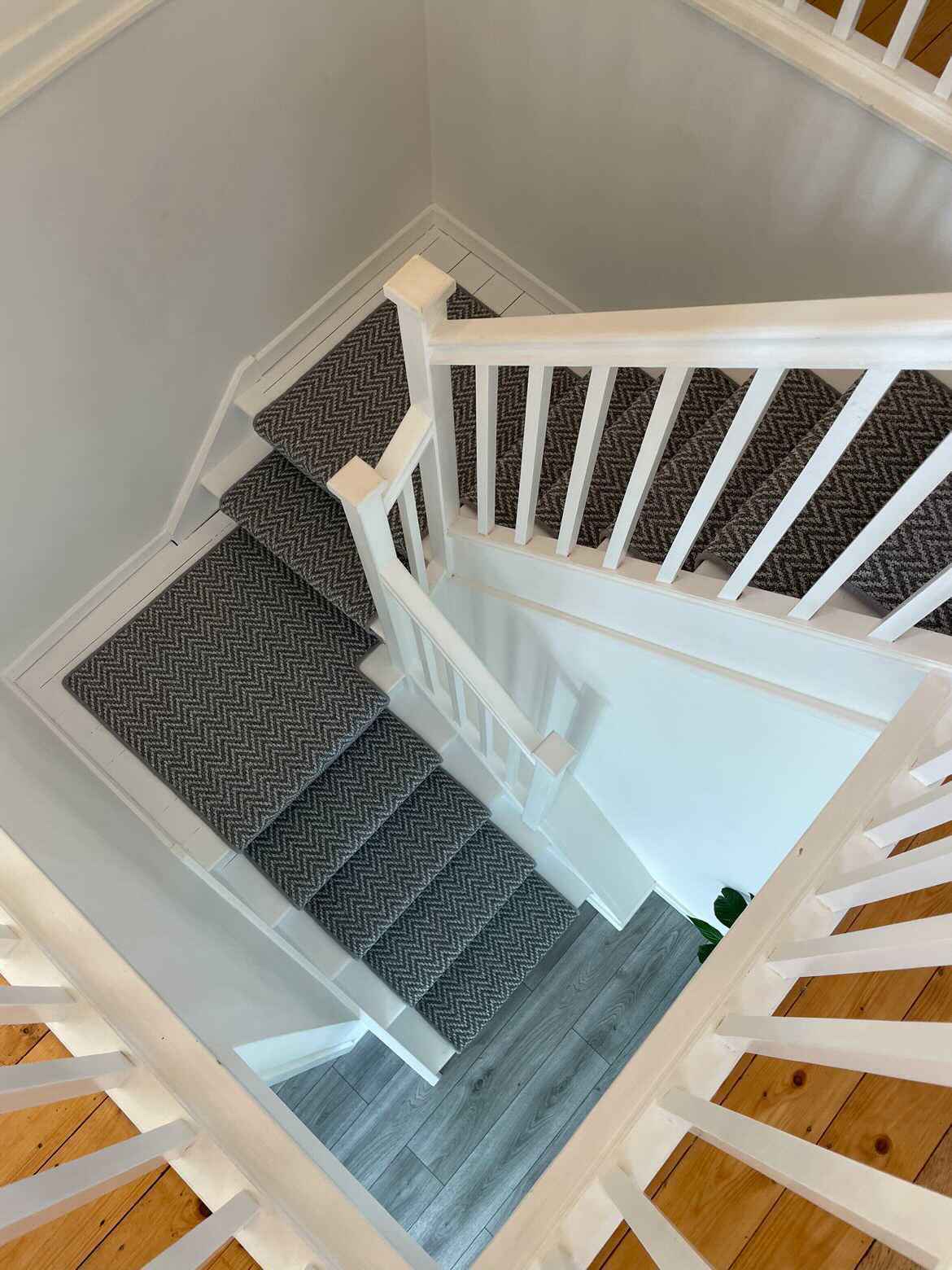 A stair runner on the quarter landing is an L shaped piece which connects with the stairs above and below it, leaving the sides exposed.