Turning steps
26 August 2023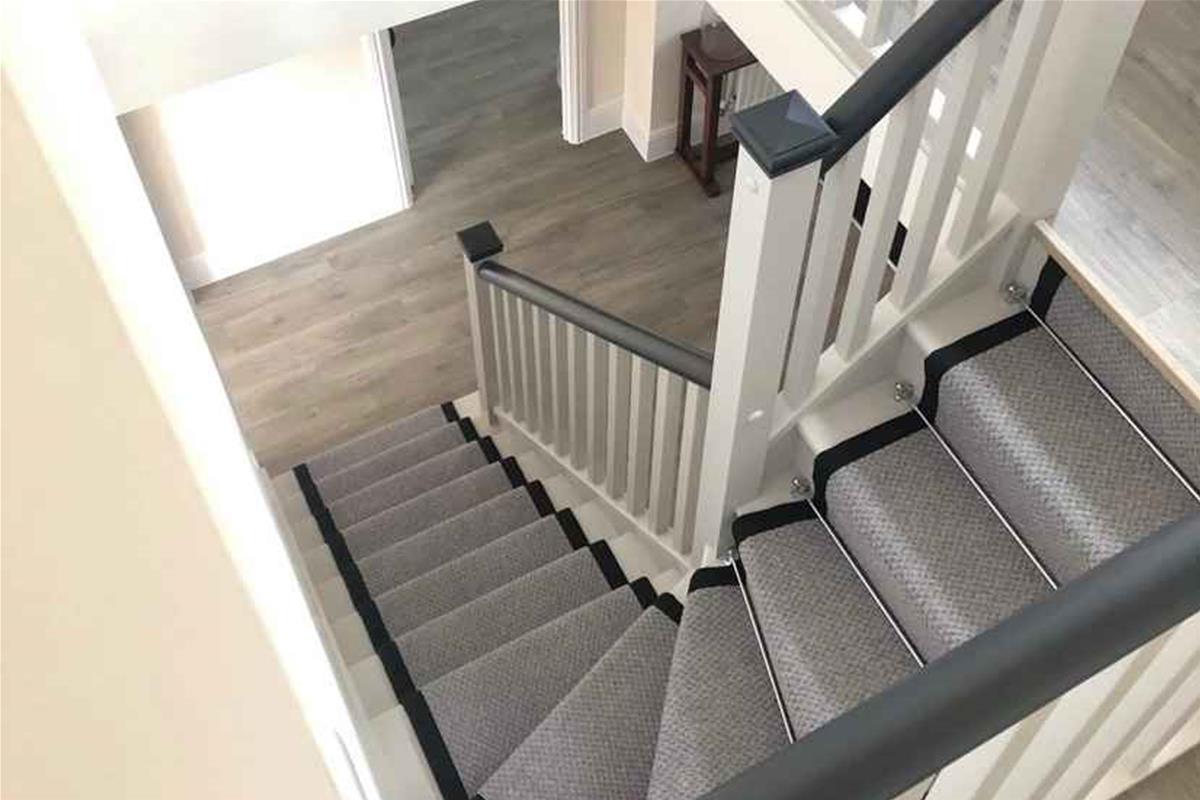 Can I have a runner on turning steps? Yes!
Turning steps require the stair runner to allow for the angle change. To achieve this templates would need to be created of the steps to be able to cut and edge the carpet to fit perfectly. Alternatively the carpet can be cut on site and edged afterwards.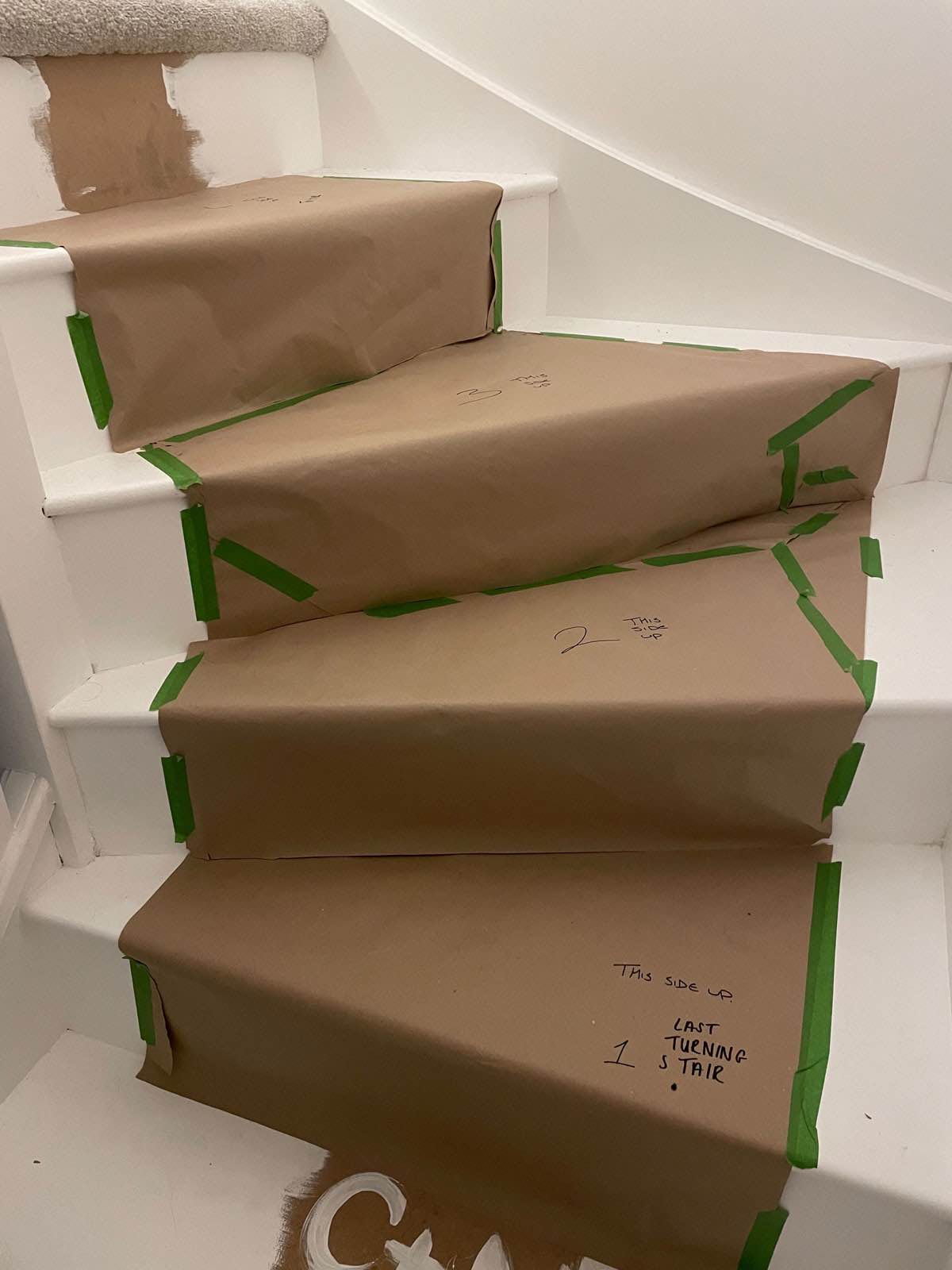 Making a stair template
When making carpet for stair that are curved or have pie shaped steps it is necessary that a stair template be made.
The template needs to be made of in a heavy paper or material that will not easily rip or tear. The material must be dimensionally stable and should not stretch or pull.
Install the material on the step to the exact dimensions of the stair runner. You can use blue tape to secure the paper to the stair case.
Once the paper material is attached to the step it can be trimmed to the exact size of the runner (not the whole step). Face and tread of each turning step should be one piece of paper. Face is the upright part of the step and the tread is the part you stand on.
When finished you can number each step in sequence. Each step should be made separately. The step and riser/face should be made together. Make each step with a sequential number and make a mark where it will meet the next step.
We will use the template to make the stair carpet. The carpet will be made to the exact size of the template. Any flaws in the template will be duplicated in the carpet.
Mark the template with 'this side up' and 'top' and 'bottom'.
Also the customer name.
Send a sketch and photographs of the staircase via email prior to sending
templates
to ensure they are made correctly.
Address to send
templates
Stair runners direct
(seymour dugans)
42-56 Chapel Hill
Lisburn
BT28 1BW
Check out Youtube for useful template guides